Two months ago, the 500 tickets on sale were sold out to see the Getxo-born pop singer and songwriter Paula Mattheus, formerly Debajo del Paraguas, released today by the important RLM agency (that of Raphael, Rozalén, Sara Bars , …) is sponsored. .). Paula announced that she will be performing at Sala Santana 27 (capacity for 1,500 souls) in December and will hear her amazing, happy, dynamic and growing Saturday concert with 17 songs in 76 minutes, we believe that will be us in a few years she could see in the BEC in the tenor of the powerful commerciality of his pop-rock with an organic attitude, the naked and believable lyrics and the feedback he received from the mostly female audience at Sala BBK, a young man who never stopped im to the fullest from start to finish.
In a very well-oiled sextet format (it's the same band he's been performing with for two years), with no nervousness or stage insecurity, he bounces and evolves non-stop on stage when he's not playing guitar (sometimes acoustic, sometimes electric, a Telecaster!!; He also told us he learned to play the piano with his keyboardist) without abusing the gimmicky vocal vibrato that his promoter, Paula Mattheus, who lives in Madrid and had a handful of relatives in the amphitheater of Sala BBK, between jumping and guitarrazo, spits out his lyrics, which are like a purge, a catharsis, a confrontation with his fears, an exercise in self-help, and a self-affirmation resolution in its reflective aspect, and in its transitive aspect, a reckoning with her exes -Freunden, a revenge songbook with more sophistication than Shakira's.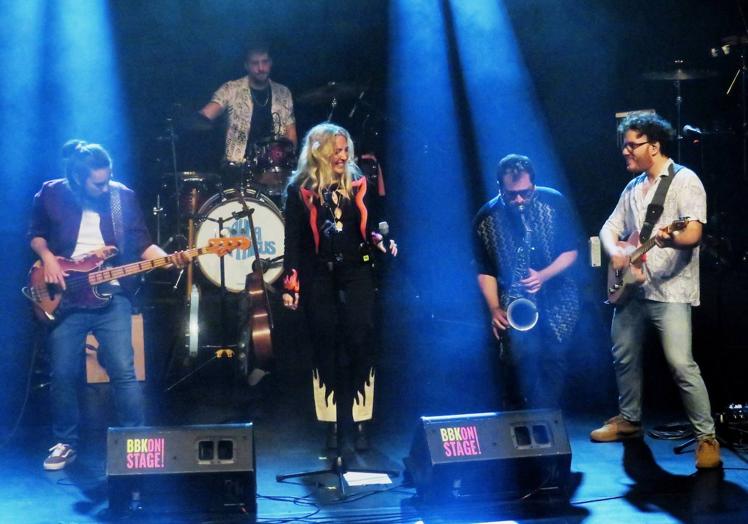 Supported by her electro band, a group with attitude and rhythmic versatility (powerpop, Springsteen intensity…), Paula gave a hit at Sala BBK on Saturday that started very well and overflowed with sheer apotheosis in its second half. Paula presented her first full-length, "My Concert on the Balcony," and among the 500 attendees, 85% or more were girls who were gifted for celebration and rejoicing, and had learned the lesson well because they even knew the lyrics, arrangements, and the heckling, like that of 'cocoon!' dedicated to Paula of one of her exes, a Paula who calls herself everything (bipolar, crazy blonde, coward, 'You scare me' as a title, silly…; and each example is taken from different songs, right?)
The beginning of the happy concert was exuberant, immediate and in constant interaction with the respectable. He opened fire with the rock 'n' roll "Third Date in Paris" and the sheer glee of "Say What They Say" with its boogaloo influences. Paula then thanked us for being there, saying that she hadn't been here for months and realized how much she missed him (she lives in Madrid, you know), and wished: «I hope you like it, as I do plan it to enjoy it, I". Then Blondie probably unconsciously resembled her in "Chica formal", she assimilated Pausini in the BEC in "Gelatina", and Gaby, the leader of Shinova, invited her to appear in "¿Para qué?", a country à la Dolly Parton.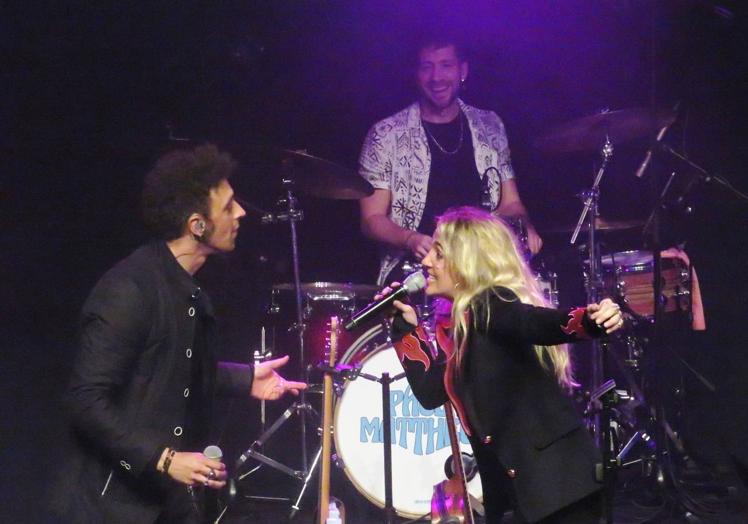 He checked the rhythm with a triple medley in a duet with the pianist, invoking his great influence in La Oreja de Van Gogh, he played the ninth as a trio ("I want to look at you forever") and from the tenth to the In the end, like Malú, he climbed a step to the edge of the abyss: "Toni 2" was Springsteen rock with an explicit saxophone solo, "It's not me, it's you" was perhaps a very feminine and resounding statement of principles Indie-Souls 'Touched and Sunk', with a part performed for Sabina, but better ("Thank you, let you know I had a hard time not crying today," he explained at the end), once again his band sounded like Bruce Springsteen's in 'I Said You Really', and in the double encore he matched rocker Malú in 'When You Forget About Me' (when she went down to sing down a corridor that spills into the audience opened) and in his farewell d with "The Mortgage" had a pejorative effect on revenge.