COVID-19 kann Gewebe im Penis infizieren und möglicherweise zur erektilen Dysfunktion beitragen, haben Forscher herausgefunden.
Ein im World Journal of Men's Health veröffentlichtes wissenschaftliches Forschungspapier beobachtete den Unterschied in der Gewebezusammensetzung zwischen Männern, die an der Krankheit erkrankt waren, und Männern, die dies nicht getan hatten.
COVID kann Schäden an Blutgefäßen verursachen, die wiederum Körperteile beschädigen können, die die Gefäße versorgen, einschließlich des schwammartigen Gewebes im Penis.
Ranjith Ramasamy, außerordentlicher Professor und Direktor des Programms für reproduktive Urologie der Miller School of Medicine der Universität von Miami, leitete die Studie.
Er sagte, dass erektile Dysfunktion "eine nachteilige Wirkung des Virus sein könnte".
Es konzentrierte sich auf vier Männer, die sich einer Penisprothese wegen erektiler Dysfunktion unterziehen mussten.
Zwei hatten mit COVID-19 gelitten, zwei nicht. Sie waren alle zwischen 65 und 71 Jahre alt und hispanischer Abstammung.
Das Paar, das das hatte Coronavirus wurden sechs und acht Monate vor den Beobachtungen infiziert, wobei einer wegen des Virus ins Krankenhaus eingeliefert wurde und der andere nicht.
Weder hatte eine Vorgeschichte von erektiler Dysfunktion.
Reste des Virus wurden im Penisgewebe der beiden COVID-positiven Männer beobachtet.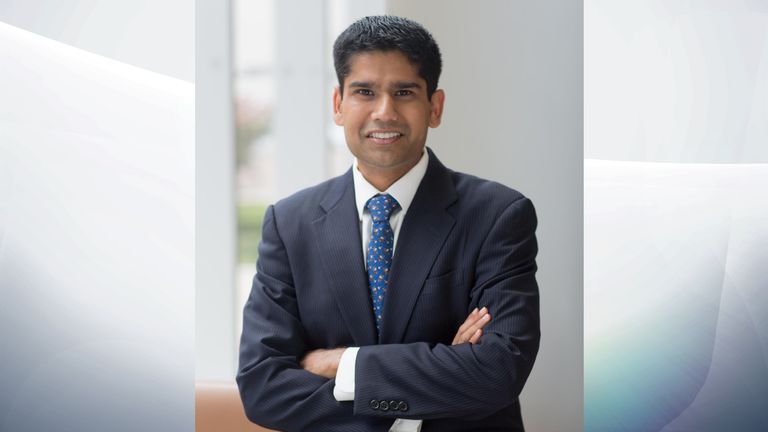 Der Schaden, den COVID an Blutgefäßen verursacht, wird als endotheliale Dysfunktion bezeichnet.
Dr. Ramasamy sagte: "In unserer Pilotstudie haben wir festgestellt, dass Männer, die sich zuvor nicht über ED beschwert haben [erectile dysfunction] entwickelte nach dem Einsetzen der COVID-19-Infektion eine ziemlich schwere ED. "
Er fügte hinzu: "Unsere Forschung zeigt, dass COVID-19 eine weit verbreitete endotheliale Dysfunktion in Organsystemen jenseits von Lunge und Niere verursachen kann.
"Die zugrunde liegende endotheliale Dysfunktion, die aufgrund von COVID-19 auftritt, kann in die Endothelzellen eindringen und viele Organe, einschließlich des Penis, betreffen."
Abonnieren Sie den täglichen Podcast für Apple Podcasts, Google Podcasts, Spotify und Spreaker
Eliyahu Kresch, ein Medizinstudent, der mit Dr. Ramasamy zusammenarbeitet, sagte: "Diese neuesten Erkenntnisse sind ein weiterer Grund, warum wir alle unser Bestes tun sollten, um COVID-19 zu vermeiden."
Das Papier schlug vor: "Vorerst sollte die Geschichte von COVID-19 in die Aufarbeitung der ED einbezogen und positive Ergebnisse entsprechend untersucht werden.
"Die Patienten sollten sich der möglichen Komplikation einer post-COVID-19-ED bewusst sein.
"Alle Veränderungen der ED nach der Infektion sollten mit dem entsprechenden Spezialisten für die Behandlung und zur weiteren Untersuchung des Zustands nachverfolgt werden.
"Zukünftige Studien sind erforderlich, um die Auswirkungen dieses Virus auf die sexuelle Funktion zu validieren."