Die Therapie mit chimären Antigen-Rezeptor-T-Zellen (CAR T), einer lebensverlängernden Behandlung für Patienten mit fortgeschrittenen B-Zell-Malignomen und multiplem Myelom, hat sich nun bei mindestens einem Patienten bei der Behandlung von refraktärem systemischem Lupus erythematodes (SLE) als wirksam erwiesen .
Georg Schett, MD, und Kollegen vom Deutschen Zentrum für Immuntherapie der Friedrich-Alexander-Universität Erlangen-Nürnberg in Erlangen, Deutschland.
"Angesichts der Rolle von B-Zellen bei einer Vielzahl schwerer Autoimmunerkrankungen könnte eine CAR-T-Zell-Therapie, die auf B-Zell-Antigene abzielt, eine breitere Anwendung finden", schrieben sie in einem Brief an den Herausgeber des New England Journal of Medicine.
Schett sagte in einer E-Mail-Antwort auf eine Interviewanfrage, dass der Patient nach 6-monatiger Nachbeobachtung ohne weitere Behandlung gesund und asymptomatisch geblieben sei.
"Die Schlüsselfrage wird sein, ob B-Zellen zurückkehren und ob diese B-Zellen weiterhin Antikörper gegen doppelsträngige DNA bilden", sagte er. "Wir denken, dass der Verlust von B-Zellen aufrechterhalten werden könnte, da noch CAR-T-Zellen im Patienten vorhanden sind. Die Hauptfrage wird sein, wie lange CAR-T-Zellen dort bleiben und wie lange sie die B-Zellen dezimieren."
Nicht mehr nur für Krebs
Bei der CAR-T-Therapie werden autologe T-Zellen geerntet und mit einem lentiviralen Vektor transduziert, um CD19 oder andere B-Zell-Oberflächenantigene zu erkennen. Die transduzierten Zellen werden dann expandiert und dem Patienten nach einem Lymphodepletionsschema reinfundiert.
Derzeit sind fünf CAR-T-Konstrukte von der Food and Drug Administration für die Behandlung von diffusen großzelligen B-Zell-Lymphomen und anderen Lymphomen der B-Linie, akuter lymphoblastischer Leukämie, multiplem Myelom und anderen hämatologischen Malignomen zugelassen.
Für diesen Patienten haben Schett und Kollegen jedoch ihr eigenes CAR-T-Konstrukt entwickelt, anstatt ein Standardprodukt zu adaptieren.
Der Einsatz dieser bahnbrechenden Therapie zur Behandlung einer Autoimmunerkrankung ist neu, stellten die Forscher fest: "Dieser technologische Durchbruch liefert zusammen mit den jüngsten überzeugenden Daten über die Rolle von B-Zellen in der Krankheitspathogenese, die aus präklinischen Lupusmodellen abgeleitet wurden, eine Begründung für den Einsatz von CAR-T-Zell-Therapien bei Patienten mit SLE", schrieben sie.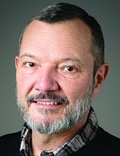 Über eine solche präklinische Studie wurde 2019 in Science Translational Medicine von Marko Z. Radic, PhD, vom Health Science Center der University of Tennessee in Memphis, und Kollegen berichtet.
Diese Forscher erzeugten auf CD19 gerichtete CAR-T-Konstrukte und zeigten, dass in Mausmodellen von Lupus CD8-positive T-Zellen aus zwei verschiedenen Lupus-Stämmen erfolgreich transfiziert werden konnten und dass der Transfer der auf CD19 gerichteten CAR-T-Zellen sowohl Autoantikörper als auch CD19- positive Zellen.
"In beiden Modellen wurde das Überleben bemerkenswert verlängert und Zielorgane wurden geschont. Diese aufregenden Ergebnisse könnten den Weg für die Verwendung von CD19-gerichteten T-Zellen zur Behandlung von Patienten mit Lupus ebnen", schrieben sie.
Nun hat sich diese Vorhersage bewahrheitet.
"Dass nun der erste Fallbericht vorliegt, ist großartig. Ich bin fest davon überzeugt, dass diese Methode therapierefraktäre Patienten von ihren Symptomen befreien wird", sagte Radic in einem Interview.
Anti-CD20-Fehler
Die B-Zell-Depletion mit dem monoklonalen Anti-CD20-Antikörper Rituximab hat sich als wirksame therapeutische Strategie für Patienten mit rheumatoider Arthritis und Multipler Sklerose erwiesen, war jedoch in zwei separaten klinischen Studien für SLE wirkungslos.
"Eine unvollständige B-Zell-Depletion von geweberesidenten B-Zellen oder die vorübergehende Natur der Behandlung könnte dazu beigetragen haben, dass die anfänglichen Rituximab-Studien nicht zufriedenstellende Ergebnisse erzielten", schrieben Radic und Co-Autoren.
Bei Patienten mit schwerem Lupus können autoreaktive B-Zellen in lymphatischen Organen und/oder entzündeten Geweben lauern. Alternativ könnten CD20-negative Plasmazellen, die von Rituximab nicht betroffen sind, auch eine Quelle für SLE-Autoantikörper sein, sagten Schett und Co-Forscher.
Falldetails
Wie bereits erwähnt, stellte sich der 20-jährige Patient, der von Schett und Kollegen beschrieben wurde, mit einer aktiven Lupusnephritis der Weltgesundheitsorganisation Klasse IIIA vor, was auf eine fokale proliferative Erkrankung hindeutet. Darüber hinaus hatte sie auch ein nephritisches Syndrom, Perikarditis, Rippenfellentzündung, Hautausschlag und Arthritis und hatte eine Vorgeschichte von Libman-Sacks-Endokarditis.
Ihre Krankheit war refraktär gegenüber einer Behandlung mit allen üblichen Verdächtigen, darunter Hydroxychloroquin, hochdosierte Glukokortikoide, Cyclophosphamid, Mycophenolatmofetil, Tacrolimus, Rituximab und Belimumab, ein weiterer auf B-Zellen gerichteter Wirkstoff.
Die T-Zell-Sammlung, Transduktion, Expansion und Infusion wurden alle erfolgreich durchgeführt. Am Tag 9 nach der Infusion machten CAR-T-Zellen fast ein Drittel ihrer gesamten zirkulierenden T-Zellen aus und begannen dann zu sinken, blieben jedoch für die folgenden 7 Wochen im Kreislauf nachweisbar.
Die Spiegel an anti-doppelsträngiger DNA sanken innerhalb von 5 Wochen von über 5.000 U/ml auf 4 U/ml, und ihre Komplementspiegel (C3 und C4) normalisierten sich.
"Diese Anzeichen einer serologischen Remission gingen einher mit einer klinischen Remission mit einer Proteinurie, die von über 2.000 mg Protein pro Gramm Kreatinin auf weniger als 250 mg Protein pro Gramm Kreatinin abnahm", schreiben die Forscher.
Der SLE-Krankheitsaktivitätsindex des Patienten mit SELENA-Modifikation (Safety of Estrogens in Lupus National Assessment) fiel von 16 zu Studienbeginn auf 0 bei der Nachuntersuchung.
Bei dem Patienten traten keine der Nebenwirkungen auf, die bei Patienten, die mit einer CAR-T-Therapie behandelt werden, häufig auftreten, wie das Zytokin-Freisetzungssyndrom, neurotoxische Nebenwirkungen oder verlängerte Zytopenien.
Unbeantwortete Fragen
Radic sagte, aus dem kurzen Fallbericht sei unklar, ob Schett und Kollegen erwägen, einen "Kill-Schalter" in ihr CAR-T-Konstrukt aufzunehmen, der bei schweren Toxizitäten aktiviert werden könnte.
Darüber hinaus gibt die Verwendung von sowohl CD4-positiven T-Zellen als auch CD8-positiven Zellen in ihrem Konstrukt einige Bedenken, da es bei Patienten mit SLE Hinweise darauf gibt, dass CD4-positive T-Helferzellen autoreaktiv sein können, bemerkte er.
Die Arbeit von Schett und Kollegen wurde durch Zuschüsse der Bundesregierung, der Europäischen Union und der Innovative Medicines Initiative unterstützt. Schett gab an, keine Interessenkonflikte offenzulegen. Radic ist als Erfinder eines Patents für Anti-CD19-CAR-T-Zellen bei Lupus aufgeführt.
Dieser Artikel erschien ursprünglich auf MDedge.com, einem Teil des Medscape Professional Network.
.